We knew Iowa would be up and down this basketball season, but wow. The Hawks followed up a two game winning streak with a dismal showing at Northwestern. Northwestern's shooters aren't that wide open during warm-ups.
According to the BTN, Northwestern has beaten Iowa in basketball four straight times for the first time since 1932.
No one will be too upset with Iowa raising football ticket prices $2 a game, but it does nothing to quell growing demands for more winning. $388 for a season ticket means a family of four spends $1552 before parking, buying a souvenir, or stopping at the concession stand.
The "Let's Move" campaign at Wells Fargo Arena looked like fun. Props to all the celebrities for having so much fun on stage, even former Governor Vilsack, who doesn't quite have moves like Jagger. Vilsack did once beat our intern, AJ, at Madden during SoundOFF, so he gets a break.
Iowa-hater Stephen Bloom sure wanted his 15 minutes of fame. Infamy will last longer. He sent article in all directions, and tried hard to land television gigs. http://www.press-citizen.com/article/20120209/NEWS01/302090042/Bloom-shopped-Iowa-article-around
Bloom.
If you have the chance to watch "Namath" on HBO, don't miss this documentary. Joe Namath comes off as a nice guy who enjoyed his fame and fun.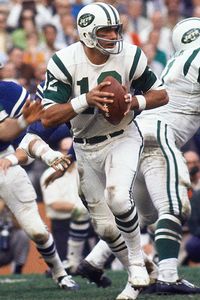 Namath
I loved Andy Fales' story where he had Democrats and Republicans say something nice about each other---or tried to make them. A few just couldn't do it, which is why the country is divided beyond all reason.