By Zach Borg
I thought Kansas City would play better with Kyle Orton under center against Green Bay. Better being maybe it wouldn't be a blowout yet after the first quarter. Who knew? Welcome to the NFL in 2011, where at almost the exact same moment the undefeated Packers lost the winless Colts won.
The biggest question now is whether Orton has finally found a home in Kansas City. Playing behind a bad offensive line and without several starters, Orton managed and gave the Chiefs the cool hand they've been missing at quarterback most of the season. Matt Cassel has a big contract and, despite winning the AFC West, has never really won over people in KC. Or perhaps the Chiefs try to trade up and draft a QB. That the Chiefs could still finish .500 or even make the playoffs with so many problems is encouraging for 2012 when stars like Tony Moeaki, Jamaal Charles and Eric Berry return. As a Chiefs fan I still have nightmares about them choosing Elvis Grbac over Rich Gannon, and I fear this is round two.
In a little twist of irony, on the day Orton notches his biggest win since he led the Broncos past New England in Denver two years ago, Tim Tebow's magic ends against the Patriots in Denver. Tebow himself didn't play too bad, but the fact remains that when he's gone up against teams that weren't struggling offensively the Broncos were beaten soundly.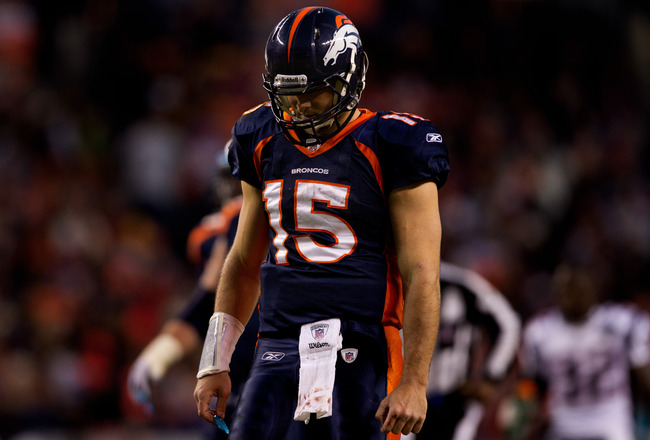 It looks as though the Orton vs. Tebow (AKA Kansas City at Denver) game on New Years Day will be for the AFC West. There's still a chance that it could be a winner take all game. Unless Denver clinches the division next week, it's going to be quite the atmosphere at Mile High Stadium.
The Bears and Vikings are irrelevant.
Iowa State blew a big first half lead and ended up holding off Central Michigan 59-52. To borrow a baseball term, they still haven't found a "stopper". The Cyclones don't yet seem to have one guy they can look to and count on in the clutch to halt another team's run/momentum. You'd think it would be Royce White but it hasn't been consistently. Tyrus McGhee stepped up in this one, but with conference play right around the corner, they are running out of time to figure out their identity in Ames.
I always enjoy the end of the year because it gives me a chance to look back on the highlights of the local year when I put together my end of the year Cold Cuts (or montages as is the lingo at other stations I've worked at). It takes time to sift through all the video, but it takes you back through the highs and lows of a season.
Looking back on the Cyclone and Hawkeye football seasons four things stand out. Iowa's schedule looks even weaker now (if that's possible). I firmly believe Marvin McNutt is the best receiver in Hawkeye history. I don't know if we'll ever again see a year with as many twists and turns as Iowa State's 2011 campaign. And it seemed like the Cyclones had two separate seasons in one-the Steele Jantz season (remember him?) and the Jared Barnett season.
Anyhow, here's your Hawkeye plays of the year.....
....and the Cyclones......