(Zach)
His seat is cooler than ice
Kirk Ferentz is drawing plenty of heat from fans. You can take one look at our email box at SoundOFF to figure that out. I agree with Chris, though, only JoePa has more job security in one place than Ferentz. Unless they start to resemble the early teams in Ferentz tenure and start winning only 1-3 games a year, Iowa still has a team that could win 7-8 games this season, and for most places that's enough. If the criteria becomes whether or not Iowa should be paying him like a coach who wins 10-12 a year, or if they can take the step from good program to national title contender, then maybe he'll feel a little (emphasis on little) real heat in Iowa City.
Normally when a team gives up only 13 points on the road in conference play you'd think the defense had a good day. Not so. Penn State gashed Iowa on the ground for more than 200 yards. It's not like this was a dynamic offense. One other not so fun note-FCS Indiana State scored 7 points in Happy Valley. Granted they lost by more, but isn't it still a bit odd the team that came in with the top passing attack in the Big Ten and a potential NFL Draft pick at wideout couldn't even manage half that?
Seems like it's becoming old hat for the Cyclones, but if this team is going to hit six wins and go to a bowl, they probably have to win at Mizzou. The Tigers aren't world beaters, but it is winnable. The only game one would think is money in the bank for ISU is Kansas, but on the flip side, KU is probably thinking the same thing about Iowa State.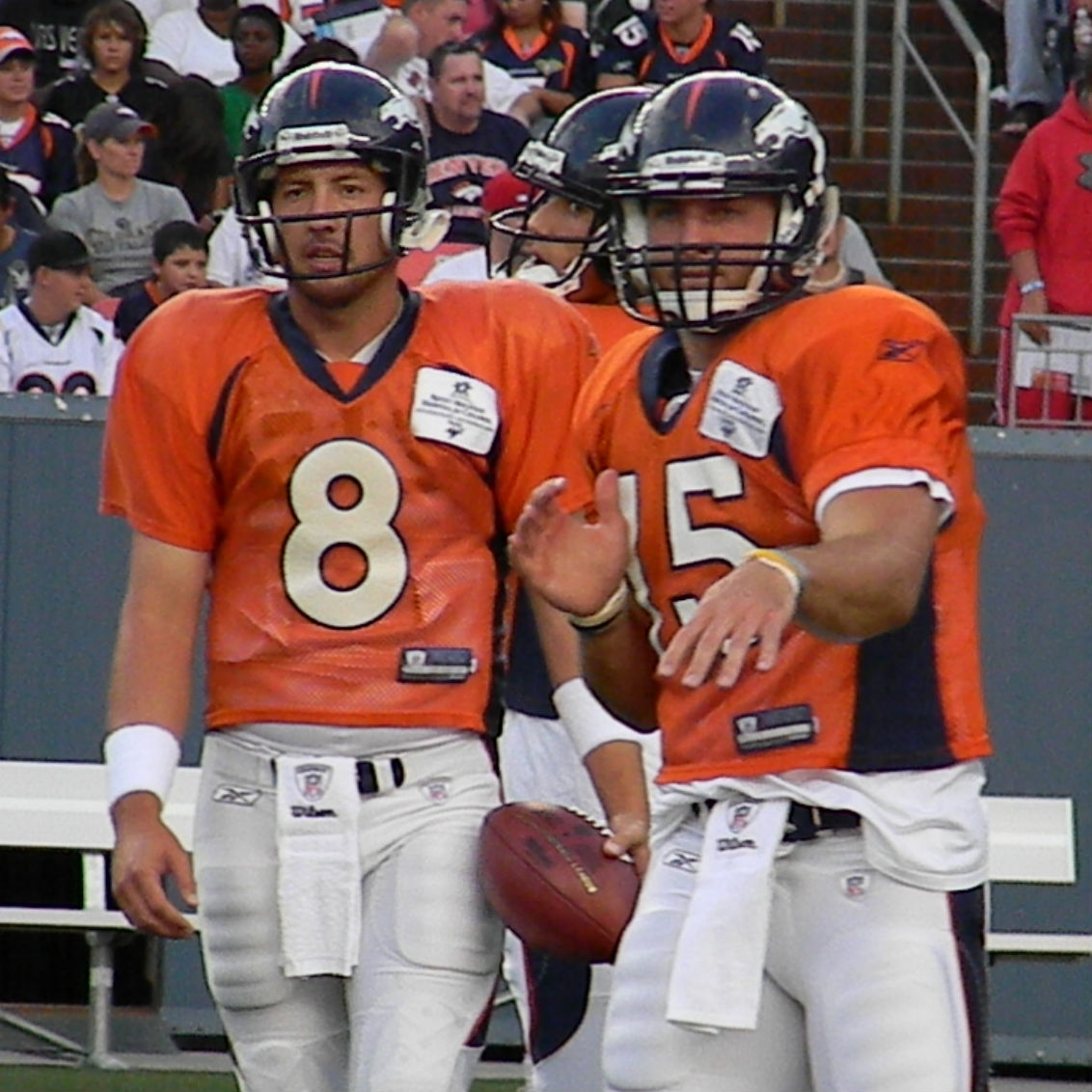 Tebow Time in Denver
John Fox finally caved to Bronco fans and pulled Kyle Orton for Tim Tebow in the Broncos home game with San Diego. Not like Kyle was helping himself. The Broncos trailed 23-10 at half, and Orton had thrown for just 34 yards and an interception on 6-13 passing.
And if you think Tebowmania is going to die down, oh brother no. After starting terribly Tebow nearly led a 16 point rally, with Denver falling short 29-24. Though the Tebow fanatics will claim its definitive proof that Tebow is Football Jesus incarnate (I kid....a little), it was an inconsistent performance. The reality is that Orton is probably done in Denver barring injury to Tebow. The Broncos need to figure out whether or not Tebow actually is a franchise quarterback or if they are in the "Suck For Luck" sweepstakes too.
The Vikings won AND held on to a 20 point lead from the first half!
As a Chiefs fan I'm conflicted. Kansas City has played much better in the last few weeks, and today got their second straight win over Peyton Manning-less Indy (and a ridiculous Dwayne Bowe TD grab too). If they win they probably take themselves out of the Andrew Luck race. But it's never fun to lose, especially as badly as they did the first two weeks. I should probably pick a better team to support.
Rough day for Dallas Clark. Several drops as he looks lost without Peyton Manning. Pat Angerer looks great, but overall, Colt coach Jim Caldwell looks like Eeyore on the sidelines without Manning. "Hey coach, Curtis Painter just went three and out again!". Jim Caldwell-"Ohhhhh kayyyyy." Can't blame him, it's clear this team without Peyton is a different kind of Pooh.
Welcome to Indianapolis Colt Football 2011!!
The latest rumor in the conference realignment saga may be the wildest. In order to survive as a football conference in the BCS, the Big East is reportedly targeting Navy, Army, AIR FORCE and BOISE STATE. As in the Air Force and Boise State that are in the mountain timezones. Conference realignment finds new ways to reinvent ridiculous. The Big East must hope the BCS wouldn't have the stones to tell our armed forces that they can't have a place at the BCS table.
Nothing says BIG EAST or MISSOURI VALLEY like a school in Colorado Springs
Where this might affect us locally is at Drake and UNI in the Missouri Valley. In the Denver Post Air Force's athletic director all but confirmed the school's intentions, saying they would move all other sports to another conference, preferably the Missouri Valley. Boise State would (in another potential hilarious and nonsensical development) possibly send the rest of their sports back to the WAC after leaving that league just last year.
Air Force even claims they turned down interest from the Big 12 in possible expansion with the Falcons out of fear they couldn't compete in recruiting against Texas, OU and OSU. Shows you how much greed there is in this. A school like Air Force gets its money from government funding and usually isn't lacking in money the way an Iowa State would be if you pulled them from the BCS, and yet they will blindly chase dollars that may (or may not) be there.